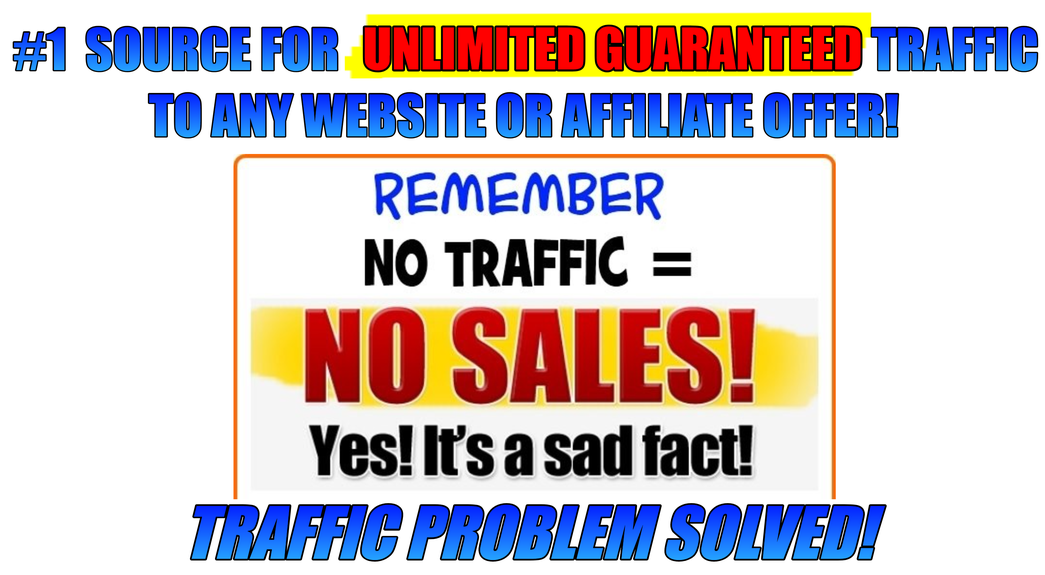 Hello Net Marketers!

Do you want to jumpstart your new online business, or do you just want quality traffic and visitors to your existing business or affiliate site?

How about getting 60 days of unlimited traffic and visitors to any website the easy way!

Traffic will come from the absolute best sources - NO FAKE BOT TRAFFIC!

Here is how it works.

You simply provide your website url and place your order. Your link will then be placed into our traffic server and you will start getting traffic within 24 hours or less!

How many visitors you will get on a daily basis depends on my advertising on a given day, - some days you will get more visitors, and some days you will get less..

Here comes the best part...

You will get 60 days of unlimited traffic and visitors for ONLY $15.99 - Remember, this is NOT a subscription, this is a ONE-TIME payment, you will NOT be billed again after 60 days! You can always buy more spots for the same URL or another URL. Every time you purchase a spot it will run for another 60 days straight!


Order Today, and Start Getting Visitors within 24 Hours or Less!